Practice services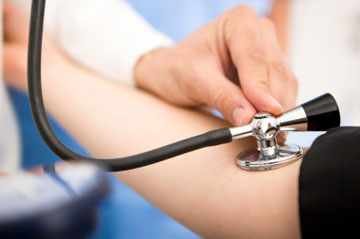 MATERNITY CARE
The midwife and doctors run antenatal clinics by appointment.  The midwife makes routine home visits after the baby is born.  The doctor makes a full postnatal check between 6 and 8 weeks.
CHILD HEALTH SURVEILLANCE
Clinics are held on Monday and Thursday afternoons for development checks and immunisations by appointment.
FAMILY PLANNING
We are happy to provide family planning advice and offer a full contraceptive service, including coil fitting.
MINOR SURGERY
Small operations (such as cysts, moles, etc.) and joint injections are carried out by doctors when these are clinically indicated.  Please consult one of the doctors before making an appointment for one of these services.  Any major injuries should be taken to casualty at Harrogate District Hospital.
IMMUNISATIONS
We think it is very important that everyone, especially children, are fully immunised against serious infections.  If you think that you or your children are not fully covered please ask the doctor or nurse who are happy to advise.  On request we also provide vaccinations for, and give advice on foreign travel.
OTHER SPECIALIST CLINICS
NHS Health Check
The NHS Health Check scheme is a national initiative whereby patients between the ages of 40 and 74 are invited to their GP practices for a series of health checks, including blood pressure and blood tests. If you are in this age range, you will receive an appointment for such a Health Check.
Well Woman
Appointments are available with your own doctor or a female doctor to receive advice on women's health matters including contraception and the menopause.  Routine smears are undertaken by the Practice Nurse.
Diabetes
Clinics are held by two of our practice nurses supported by a doctor.
Asthma Clinics
Two of our practice nurses have special training in this area of medicine and hold weekly Asthma Clinics.  If you have asthma it is important to have regular reviews. Please make an appointment at reception.
Travel Advice
Our nurses provide up-to-date advice on vaccinations and illness avoidance for overseas travel. Please note: recommendations change all the time, do not assume you are covered. There may be a charge for some of these vaccines.
Coronary Heart Disease
Clinics are held for review of patients with heart disease.  This is also led by a practice nurse and supported by a doctor.
Warfarin Clinic
Those patients on Warfarin tablets who require regular blood tests can have them done at the practice in a specific clinic on Friday mornings.
NON – NHS SERVICES
Many services are not covered by the NHS and a fee will be charged for providing them.  A list of BMA approved fees can be viewed here and is also display on the surgery notice board.  These services include;
Insurance reports and medicals
Holiday cancellation forms
Private referral letters and claim forms
Private sick notes
Private prescriptions
Certain travel vaccines
We cannot provide the following non NHS services
Countersignature for passport application
Countersignature for proof of identity
Letters to confirm attendance at GP clinic for purposes of school,university or work absence.